ジャパニージー指導法
Japaneasy Method
ジャパニージーのレッスンとは
What to expect
A choice of the direct or indirect
We offer 2 courses, general course is conducted in Japanese in the class and Focus on Communication course is using English when we explain or instruct. However, we use as much as Japanese – we believe that maximum exposure to the language helps your brain switch into Japanese mode – you think and respond in Japanese, enabling more natural sounding communication.
Flipped teaching
Traditionally you listen to a lecture and practice in classrooms, then attempt homework at home, while "flipped teaching" is you watch the lecture videos before your class, then in the classroom you can focus on more practice and activities, which speeds up your learning. It's easier to follow the class, you can review & catch up with the video by watching it again and again. Watch some example videos?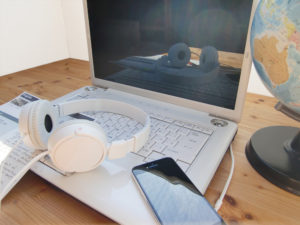 A clear goal with situational based exercises
By defining the goal, you have a much clearer idea of what you can achieve by the end of the lesson. You can practise with a clear mind, which leads to more effective learning. Our curriculum revolves around situational based topics. Japanese language is very context specific, so we want to prepare you with the best skills to deal with real life situations.
Practical Vocabulary
Building your vocabulary is an essential part of learning any language. Our native speaking teachers, from all over Japan, introduce and explore a more natural range of vocabulary. They supplement the content in textbooks with more natural sounding, practical vocabulary – taught in a fun way to help you remember it easily.
Tailor made lessons
We discuss your goals in depth so that we understand exactly what it is that you want to achieve. These goals are prioritised by the teachers who then formulate the lessons to help you reach those goals sooner. Each lesson is thoroughly reviewed and ongoing adjustments are made to ensure that you stay on target.
Relaxed, cozy and fun classes
We believe people perform their best when they are comfortable, which is why we place such a strong emphasis on ensuring that every student feels at home. Laughing is a great tonic for learning languages!
Professional and super friendly teachers
Our teachers are all highly trained, experienced and above all are always passionate about teaching – keeping up to date with the most effective teaching methods. They will be like your friends – wanting to get to know you and always happy to chat both inside and outside the classroom.
Cultural and custom rich curriculums
It makes no sense to teach a language without considering the cultural context. You will be introduced to many Japanese cultures and customs as you progress through the lessons, which is necessary to understand and communicate with Japanese people. Culture also makes the lessons more interesting and exciting.
Immerse yourself in Japan
You will find yourself  immersed in Japanese once you start with us. All teachers are native Japanese speakers, our school has Japanese themed rooms, we run language exchanges every week and host many culture and language related events. We guarantee your learning path will be filled with fun, knowledge and lots of valuable experiences.
Stay in touch
Join our newsletter to keep up to date with what's happening in the world of Japaneasy.